STAC Report: STAC-A3 (backtesting) on Vexata with Levyx-accelerated Spark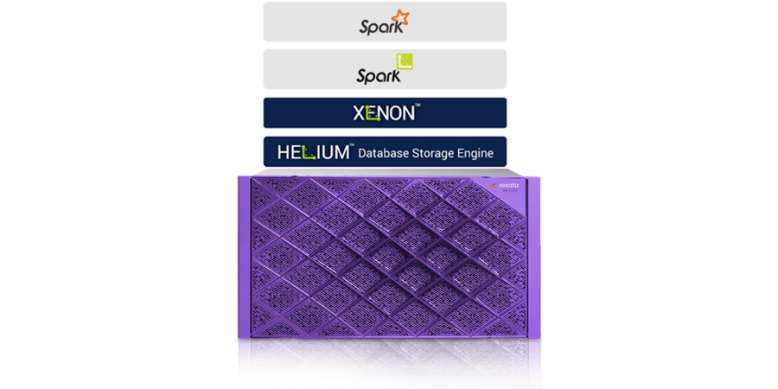 35% higher instrument-simulations per second than previous record holder despite 70% fewer servers
28 June 2018
STAC recently performed STAC-A3 Benchmark tests on a stack consisting of the STAC-A3 Pack for Spark (Rev C) with Apache Spark 2.1 and Levyx Xenon 3.2.1 on 6 Supermicro server nodes attached via Fibre Channel to a Vexata VX-100F array containing a total of 103 TiB of Intel NVME SSD.
The STAC report is available here.
STAC-A3 simulates workloads common in the refinement and backtesting of trading strategies. As a rate-limiting step in a firm's response to changing market conditions, the performance of backtesting infrastructure has a top-line impact. Several trading firms drove the requirements for STAC-A3 in order to facilitate software and hardware comparisons. Like other STAC Benchmarks, STAC-A3 is agnostic to architecture.
The report provides test results related to performance and efficiency of the benchmark implementation and the rest of this technology stack. Of these results, Vexata and Levyx wished to highlight that their solution using 6 nodes exhibited:
69.5 instrument-simulations/second on a basket of ideal size for this solution (STACA3.β1.SWEEP.SPEED2.BEST)

Previous record of 51.4 required 20 servers (SUT ID HPAT171029)
24.8 instrument-simulations/second on a basket of 50 instruments (STACA3.β1.SWEEP.SPEED2.BASE)

This was 69% faster than the previously published best results on a system with 5 servers (SUT ID HPAT171028) despite the current solution having only 20% more servers
The configuration details, implementation code, and test-harness software are available to firms with appropriate subscriptions.
For information on premium subscriptions, please contact us.
About STAC News
Read the latest about research, events, and other important news from STAC.