STAC Report: STAC-N1 on AMD and HPE (network stacks)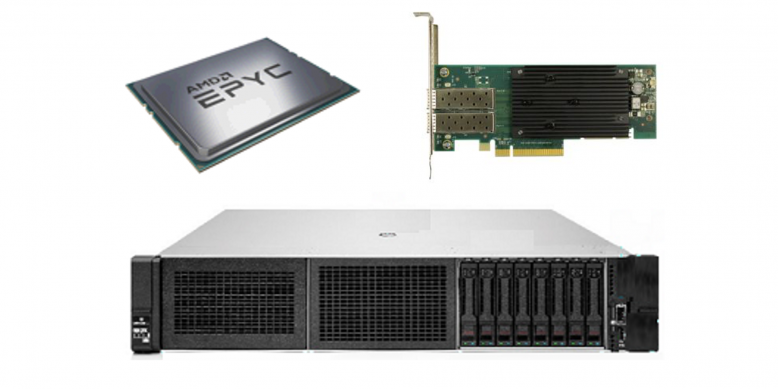 First STAC-N1 with AMD EPYC™ processors
19 October 2022
STAC recently performed the first STAC-N1™ tests on a solution using AMD EPYC™ processors. The STAC Report is available here.
STAC-N1 measures the performance of a host network stack (server, OS, drivers, host adapter) using a market data style workload. This benchmark was performed on a pair of HPE ProLiant DL345 Gen10 Plus Servers, each with a 32-core AMD EPYC™ 75F3 @ 2.95Ghz (4 GHz Boost), an AMD Xilinx XtremeScale™ X2522-25G-PLUS Adapter, and Red Hat Enterprise Linux 8.4.
Compared to all other public STAC-N1 reports for UDP on non-overclocked servers, this SUT demonstrated:
The lowest maximum latency for the base rate of 100k messages per second
(STAC.N1.β1.PINGPONG.LAT1)
The highest maximum throughput tested of 1.2 million messages per second
(STAC.N1.β1.PINGPONG.TPUT1)
The lowest 99 percentile and maximum latency at the highest rate tested (for both latency metrics)
(STAC.N1.β1.PINGPONG.LAT2 and STAC.N1.β1.PINGPONG.LAT3)
The report analyzes latencies and other metrics in detail. Premium subscribers also have access to a detailed STAC Configuration Disclosure and a complete sosreport for the system.
If your firm does not have access to these materials, please take a minute to learn about subscription options.
About STAC News
Read the latest about research, events, and other important news from STAC.