Global STAC Live, Spring 2020

STAC Summits bring together CTOs and other industry leaders responsible for solution architecture, infrastructure engineering, application development, machine learning/deep learning engineering, data engineering, and operational intelligence to discuss important technical challenges in trading and investment.

In spring of 2020 we combined our New York, Chicago, and London events into a massive virtual event for the worldwide STAC Community.


Agenda
Click on the session titles to view the recording and slides.
KEYNOTE PANEL
Tradeflow architecture: How is COVID-19 changing strategies?
We are currently navigating stormy seas peppered with black swans. The pandemic brought regime change to the markets: longer periods of thinner, wider markets, a sustained increase in messaging and volatility, an increase in exogenous impacts, and a regulatory environment in flux. While there will never be another event exactly like this, we will see more black swans in the future. How do we evolve based on the last few months so that we are better prepared for trading through future black swans? Continued automation is a necessity but extreme events show the value of human intervention in trades: how do we resolve this dichotomy? How are the architectures of our trading infrastructures taking the market changes into account? What is the impact to trade critical compute, networking, and software? How are strategic investments changing? Our panel of industry leaders weigh in.
Day 1 Tradeflow Technology Topics

STAC Update: Fast data
Peter will discuss the latest research and activities in latency-sensitive workloads such as tick-to-trade network I/O, MAC/PHY IP cores, time synchronization, and wire capture.
&nbsp
No Fiber Required: Wireless Market Data from Chicago to Europe Using HF
Tamir Ostfeld, COO, Raft Technologies
Two years ago STAC Summit attendees heard how a few elite trading firms appeared to be using HF (high frequency radio) to achieve unprecedented latency for trans-Atlantic communication. Quincy Data and Raft Technologies believe it is time to level the playing field and provide the advantages of HF to more firms. In this talk Mike and Tamir will discuss the technical challenges inherent in using HF for market data. In the process, they will unveil a soon-to-be-available product that they claim transmits critical market information from the CME in Chicago to Europe 4 milliseconds faster than the fastest available microwave-fiber hybrid networks. Attend this session to be the first to hear the details.
A better way to analyze latency outliers in software
A great deal of trading logic runs in software, and trading firms are continually striving to reduce the latency of that software. Often the goal is to reduce latency outliers, not just the average. Latency outliers are a type of performance anomaly that result from complex interactions between the application, operating system, and processor, such as cache misses, unexpected kernel activity, and frequency drops. By walking us through a case study, Stanislav will explain how to track latency outliers down to their source by using new software tools that obtain extremely granular information from a processor and help developers filter through the noise to find the troubleshooting signal.
Day 1 Analytics Technology Topics

STAC Update: Big data
Michel will discuss the latest research and activities in data-intensive workloads such as tick analytics.
&nbsp
Latest learnings on memory & storage
Innovations like NVMe over fabrics, storage class memory, and the software to leverage them have promised radical shifts in throughput/latency/cost tradeoff curves. These technologies have now been in the market long enough to undergo considerable tire kicking, proofs of concept, and initial implementations. What we have learned from these experiences? How far have we come, and what obstacles are left to overcome? Our cross-functional panel of experts will offer their views and take your questions. To kick off, some of the panelists will provide a short presentation:
"Intel Optane Persistent Memory: Transforming the Data Landscape"
Kristie Mann, Director of Product Management, Intel
"WekaFS For Financial Analytics"
Barbara Murphy, Vice President of Marketing, Weka
"Democratizing Flash Storage for all Market Data Research"
Jeff Denworth, VP, Products and Marketing, VAST Data
"Big Memory Computing for Financial Applications"
Andrew Degnan, VP of Sales, MemVerge
&nbsp
&nbsp


KEYNOTE PANEL
Analytics infrastructure: How should the pandemic change our architectural approach?
The COVID-19 crisis has changed the game for trading and investment strategists as well as risk managers. It has upended the economy, precipitated unprecedented fiscal and monetary intervention, and introduced or exacerbated political risks. Markets have responded with both the biggest bear and bull markets in decades, the VIX soaring from 17 to 80 in less than a month, oil futures going negative, and many other black swans. Meanwhile, the volumes of data to be analyzed have grown dramatically, presenting computing challenges at precisely the time when analysts need faster answers. How have these shocks changed the demands for analytics and the systems that produce them, from strategy research and algo optimization to risk management and live market monitoring? What are the leading ways that architectures can accommodate these demands? Our panel of experts will dive into these topics and more.
DAY 2 Analytics Technology Topics

Streaming history: Minimizing complexity to maximize value
Finance is full of use cases that require integrated analysis of historical and real-time data, ranging from market data and orders to telemetry from machines and applications. For cases that are not super latency-sensitive, firms often turn to data processing frameworks like Spark or Flink and data infrastructure like Kafka and HDFS. According to Russ, the resulting solutions are often brittle and insecure, requiring constant care and feeding to update, secure and manage. In this session, Russ will contend that taking the concept of streaming data deeper into the architecture (streams as a new storage primitive) allows for much greater simplicity while reducing latency and more easily solving common pain points such as exactly-once semantics and atomic transactions. Through real-world use cases, he will argue that using streams as a primitive reduces the infrastructure and engineering costs associated with open source frameworks while shrinking time to market for new data analytic solutions.
Making your analytics more agile
The pandemic presents financial firms with exceptional uncertainty. The path from uncertainty to action is analysis, but analytic processes built during stable times can have trouble during chaos. Quants responsible for trading, investment, risk, and surveillance strategies are asking new questions of old datasets while applying new data to old questions, all at an unprecedented rate. Workload scales vary dramatically from day to day. For firms to prosper, their analysis must become more agile. Four key technology trends promise to provide that agility: 1) public cloud infrastructure, 2) private cloud frameworks that make on-prem infrastructure elastic, 3) orchestrated containers that present apps with completely abstract infrastructure, and 4) development frameworks that separate apps from infrastructure altogether. How well are these four trends serving financial analytics today? What current and emerging best practices enable quants to easily run analytics--especially Python analytics--at scale? When we give quants such great power to incur costs, how do we ensure they are using resources efficiently? Come join in the debate with two trading and investment firms, two heavyweights of public and private cloud, and two stealth innovators in the Python ecosystem. To kick off, some of the panelists will provide a short presentation:
"Investment Research on Google Cloud Platform"
Colman Madden, Cloud Architect Financial Services, Google Cloud
"HPCaaS at HPE"
Joe Landman, HPC Architect, HPCaaS in HPC|AI business unit, HPE
&nbsp
DAY 2 Tradeflow Technology Topics

&nbsp
Moving FPGA forward on the maturity curve
FPGA is now a mainstream technology in financial markets, from small firms like prop shops to large organizations like agency brokers. But mainstream does not mean mature. Compared to software, the use of FPGA in finance is still young, the number of developers limited, and the ecosystem small. Our expert panel will discuss some of the key challenges, advances, and best practices in FPGA development. For example, what does it mean to test FPGA solutions for finance, and how has the tooling for test and verification advanced in the last few years? What about monitoring, cross-platform support, availability of functionality from third parties, and other practical requirements? How do the answers differ between small organizations obsessed with picoseconds and large enterprises more concerned about processes that scale? Whether your organization is an experienced FPGA shop or is just FPGA-curious, join this session to learn from others' experiences and ask our panelists what's on your mind.
Why firms are moving to ASIC and how the process works
Years ago, a few innovative trading firms started moving critical logic from software to FPGA firmware, a trend that is now widespread. Now a handful of firms are designing their own application-specific integrated circuits (ASICs)—that is, their own customized chips. In this talk, Adam will summarize the unique properties of ASICs and explore different ways to leverage them for low-latency analytics. He will also lay out the ASIC development flow, the investments that are required, and the trade-offs that a firm must weigh, ending with a template for ASIC decision making. Come to ask your questions and get a sense of whether custom ASICs should be in your future.
&nbsp


KEYNOTE PANEL
Operational technology: How is the pandemic changing strategies?
The last three months have seen infrastructures saturated, firms blow out, matching venues at breaking points, normally calm intraday and overnight periods all but disappear, and risk and regulatory requirements change on the fly. And all of this happened while the industry dealt with fully distributing a workforce in a way most Business Continuity Plans never considered. How do we ensure a distributed work force is alert to every issue and maintains the collaboration needed for high performance? What areas of (re)focus are we finding in our systems? What technologies will help maintain, monitor, and control our business critical infrastructures? Where and how will further automation of our operations help us survive and thrive going forward? What tools and practices do we need to work together on going forward? Join our panel of industry leaders as they explore operations in a COVID-19 world.
DAY 3 Ops Intelligence Topics

Innovation Roundup
"Understanding Latency and Its Impact to Trading Profitability"
Areg Alimian, Sr. Director of Product Management, Keysight Technologies
"P2D Analytics: An open, scalable system for packet capture and streaming analytics."
Jon Axon, Managing Director, Packets2Disk
"Ultra Messaging, Streaming Ingestion and Data Engineering in the Cloud and On Premise"
Gideon Goldman, Principal Product Manager, Informatica
"Clocking your trading"
Francisco Girela López, Americas Tech Responsible, Seven Solutions
"Building better FSI networks"
David Snowdon, Director of Engineering, Arista
&nbsp
Infrastructure management as an unfair advantage
No one would characterize today's high-performance trading systems as "simple". The scope of connectivity gets wider every day, latency/jitter tolerances continue to shrink, and mission-critical infrastructure continues to morph (think innovative low-latency switches, container orchestration, software-defined everything, microservices, etc.). The volume of telemetry data is growing rapidly, as is the challenge of managing infrastructure for the benefit of the business. If an IT team can overcome these challenges to identify or predict issues immediately, with enough context to enable the business to react appropriately, it will drive company revenue higher. Our expert panel will discuss the state of this art. What are the best practices for achieving sufficient, accurate data capture? How has infrastructure-as-code changed the landscape? Is AIOps ready for primetime? And how do you properly manage your infrastructure while managing your costs? Come ask your questions and explore how to turn infrastructure management into an unfair advantage.
DAY 3 Analytics Technology Topics

STAC Update: Big compute
Michel will discuss the latest research and activities in compute-intensive workloads such as strategy backtesting, risk computation, and AI model training.
An interconnect primer: Unscrambling the alphabet soup
For processors to be useful, they must communicate with memory, devices, and other processors. The means by which such communication can (or can soon) take place comes in a wide range of silicon and protocols such as PCIe, QPI, NVLINK, OpenCAPI, CCIX, CXL, GenZ, and of course Ethernet and InfiniBand. Our panel on computing architectures (see below) will touch on the future of this alphabet soup and the prospects for convergence. But to understand that discussion, it helps to have a grounding in the basics. As someone who deals with communication hardware and protocols on a daily basis, Matt will clarify the key properties of current and emerging interconnects and where they overlap.
&nbsp
Horses for courses: Where to place your computing bets for high-performance analytics
The number of architectures capable of supporting compute-intensive analytics in finance has never been greater. We can choose from an ever-expanding range of CPUs, GPUs, FPGAs, and NPUs, which can in turn exchange data via a wide variety of interconnects. Such freedom to choose is good, but it comes with responsibility. In the absence of performance-portable APIs, switching from one architecture to another can be extremely expensive and time consuming. This reality forces businesses to place major bets on particular architectures. The bets are based not only on how an architecture will serve business needs today, but also on how it will serve them several years from now. So CTOs face a number of questions. Which processors are currently best suited to which kinds of workloads? How will that evolve over the next 3 to 5 years? What role do interconnects play in this equation, and where are they headed? How can a firm hedge against a potentially volatile computing landscape for the foreseeable future? Panelists representing the user community, processor/interconnect vendors, and system providers will debate these questions and yours when you join us for this timely discussion. To kick off, some of the panelists will provide a short presentation:
"NVIDIA and Mellanox Combine, Introduce New SmartNICs, Switches, GPUs."
John Ashley, Director, Global Financial Services Strategy, NVIDIA
"High-Performance AI For Financial Modelling"
Alexander Tsyplikhin, Senior AI Engineer, Graphcore
"AMD EPYC: Enabling New Innovations in the Data Center"
Michael Detwiler, Senior Manager, Server Business Unit, AMD
"Cluster-in-a-box: ULYS S24-HA"
Fred Rassam, Vice President of Sales & Business Development, 2CRSi
&nbsp
&nbsp


About STAC Events & Meetings
STAC events bring together CTOs and other industry leaders responsible for solution architecture, infrastructure engineering, application development, machine learning/deep learning engineering, data engineering, and operational intelligence to discuss important technical challenges in finance.
Event Resources
Speakers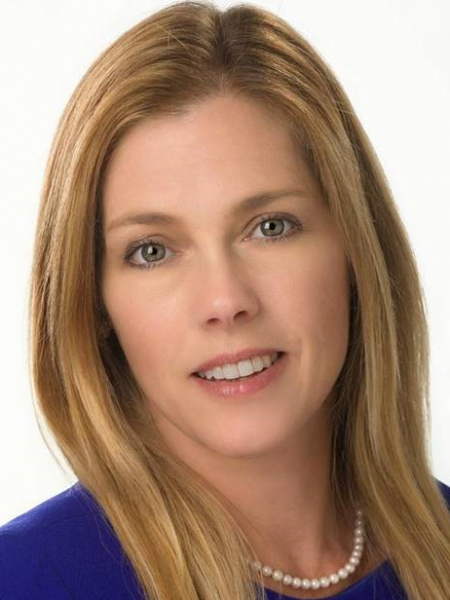 Dawn NewsomeTP ICAP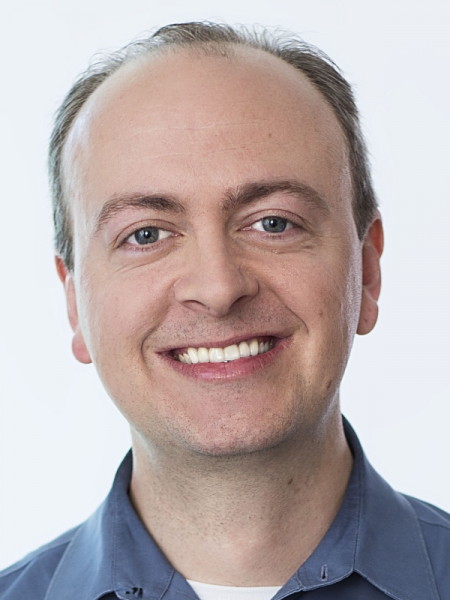 Seth ThomsonDRW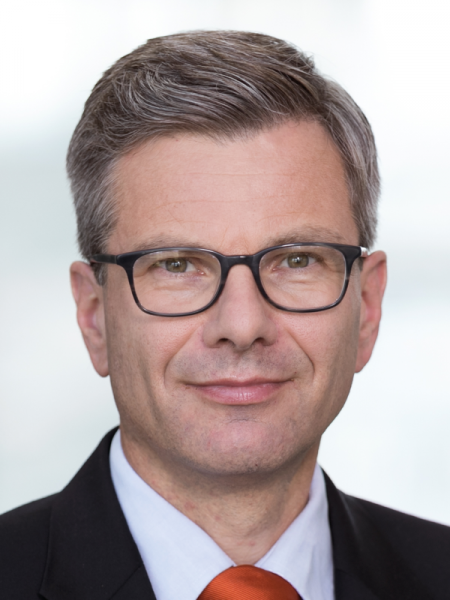 Wolfgang EholzerEurex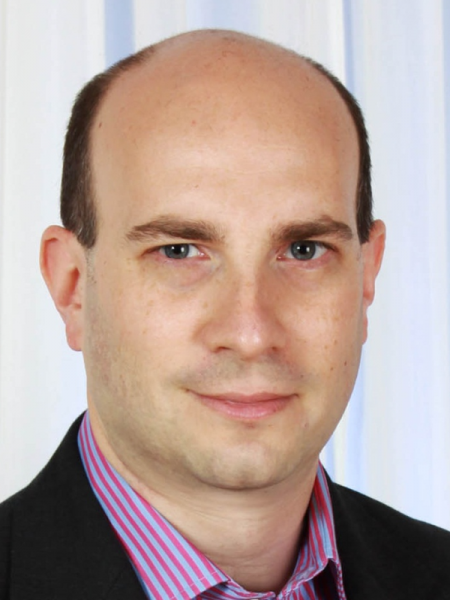 David RukshinWorldQuant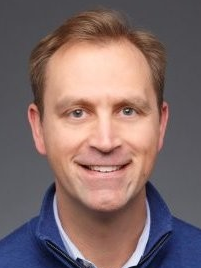 Russell McManusChicago Trading Company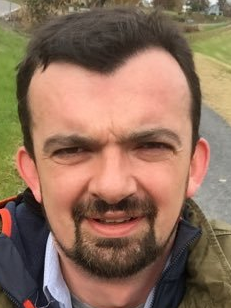 Caius HowcroftTradeweb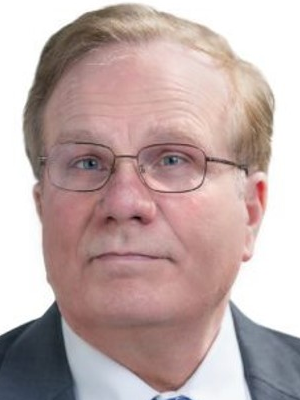 Michael RecceNeuberger Berman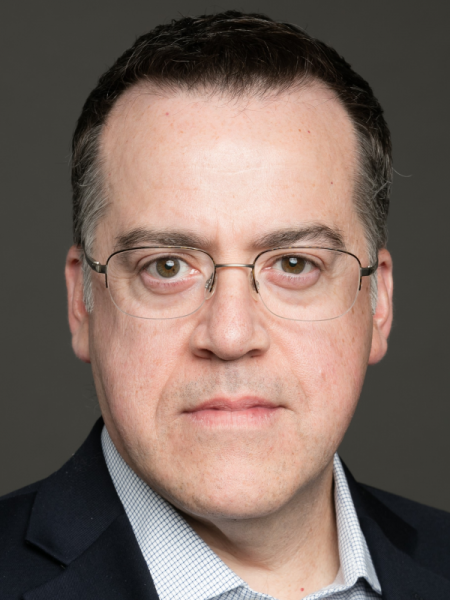 Tom FayMemX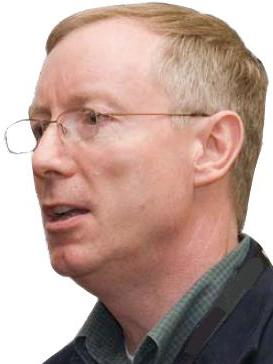 Richard CroucherBarclays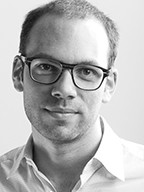 Benjamin MaronHudson River Trading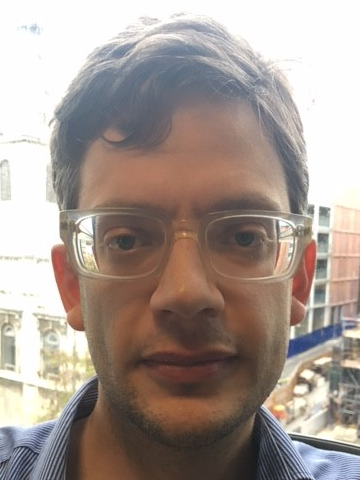 Dr. Gareth MorrisLiquid Capital Markets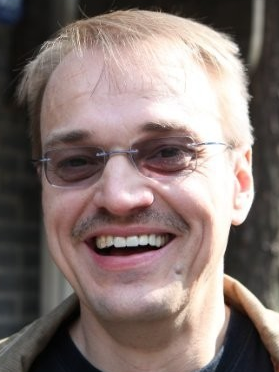 Dr. Christoph LameterGarden Leave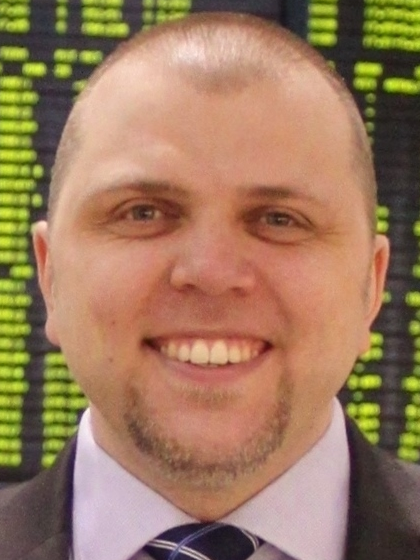 Pawel SzopinskiBarclays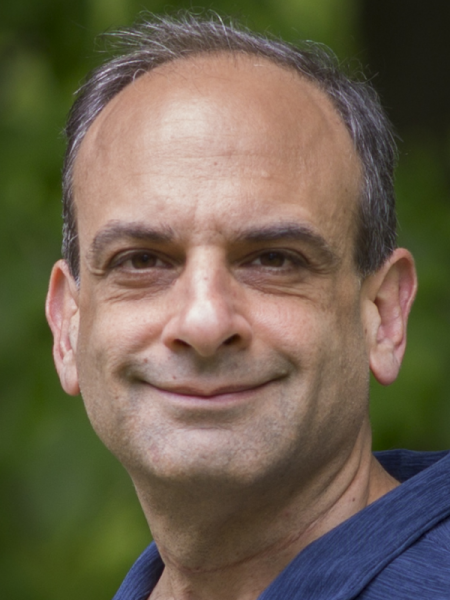 Jon JoshuaBGC Partners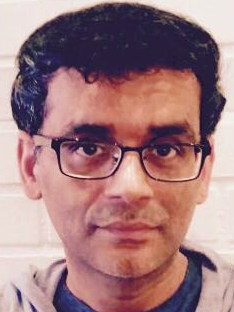 Manoj NarangMana Partners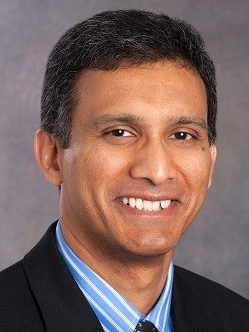 Rafman AzeezBNY Mellon (invited)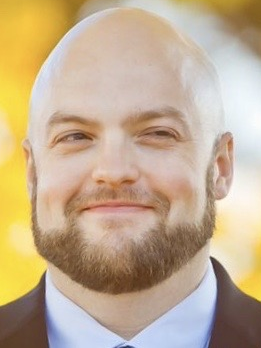 Chris CowardGarden Leave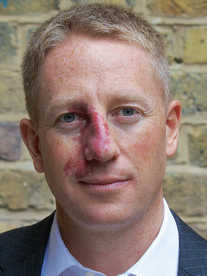 Duncan AshSplunk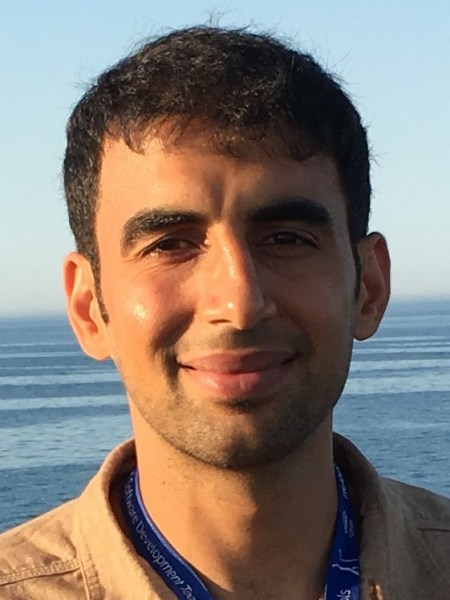 Ehsan TotoniBodo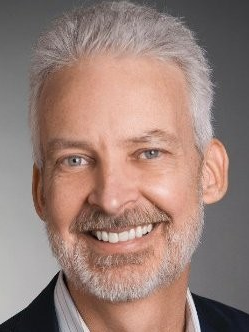 Dean WamplerAnyscale.com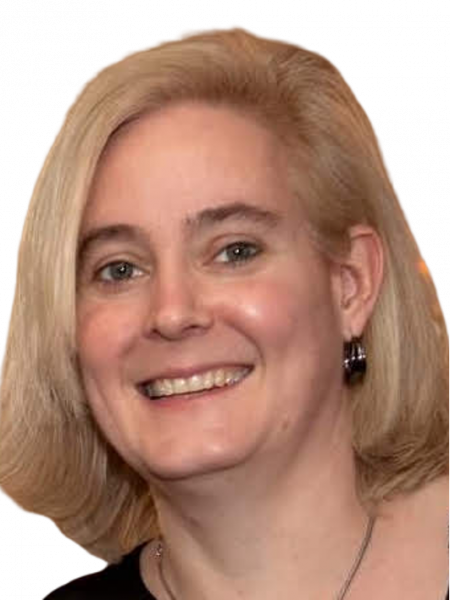 Christin BrownGoogle Cloud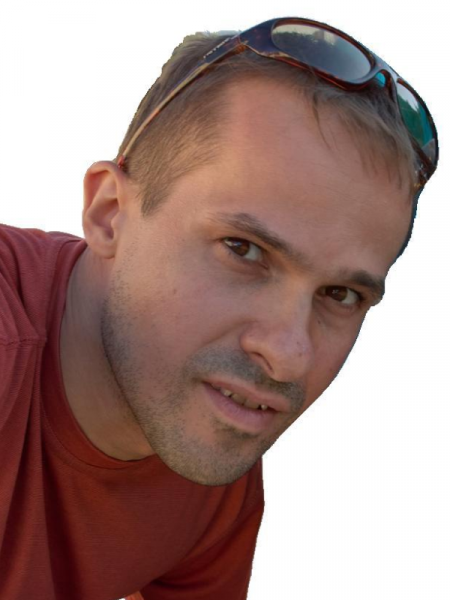 Stanislav BratanovIntel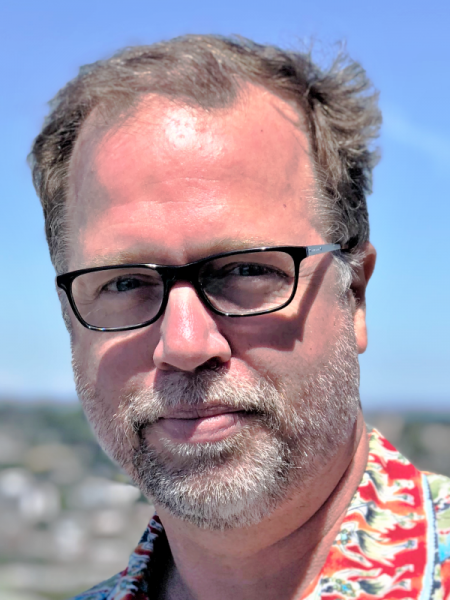 Russ CaldwellDell EMC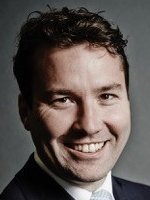 Dr. David SnowdonArista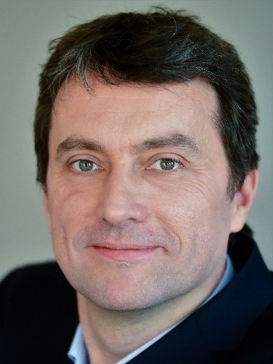 Alain Wilmouth2CRSi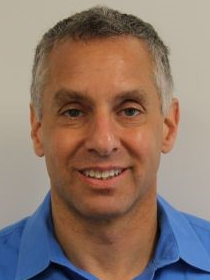 Adam ShererCadence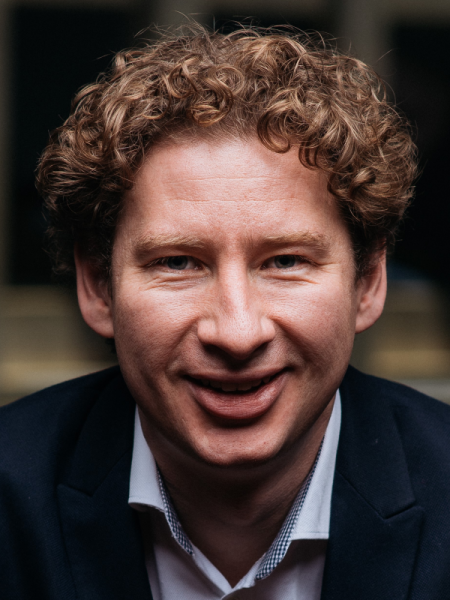 Dr. Matthew GrosvenorCisco

Jeff DenworthVast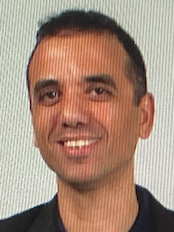 Shimon Ben-DavidWeka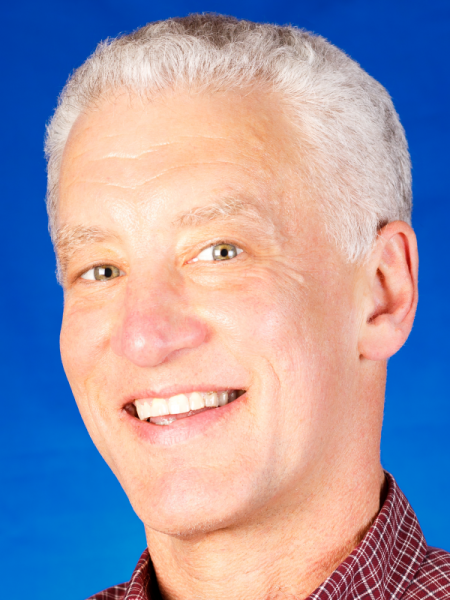 David CohenIntel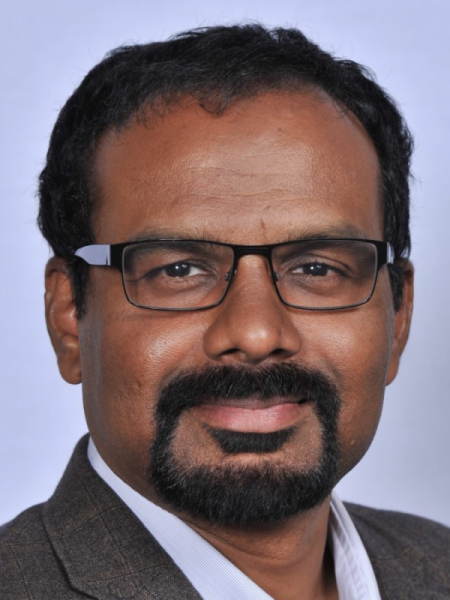 Raghu NambiarAMD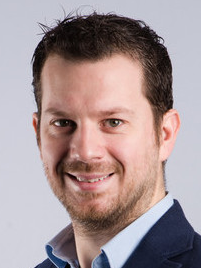 Dr. Christophe DesmouliersEnyx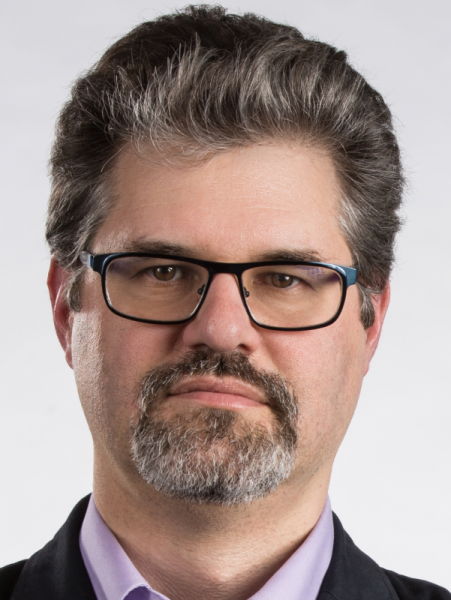 John AshleyNVIDIA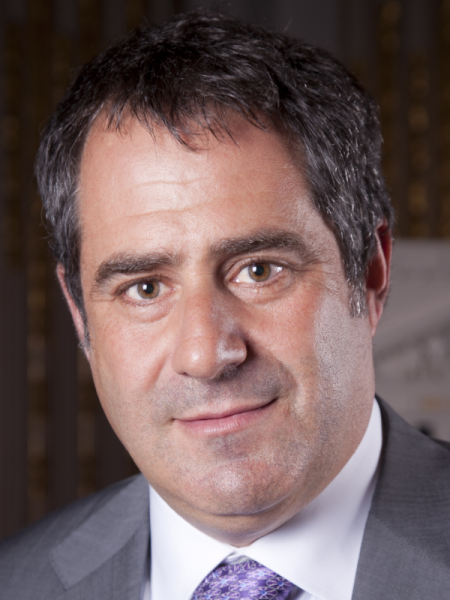 Mike SchonbergQuincy Data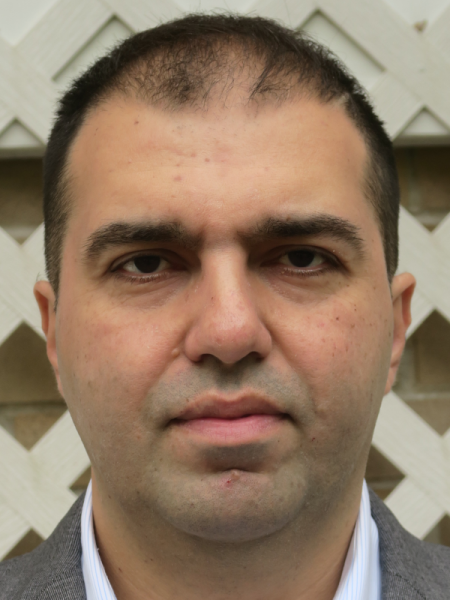 Vahan SardaryanLDA Technologies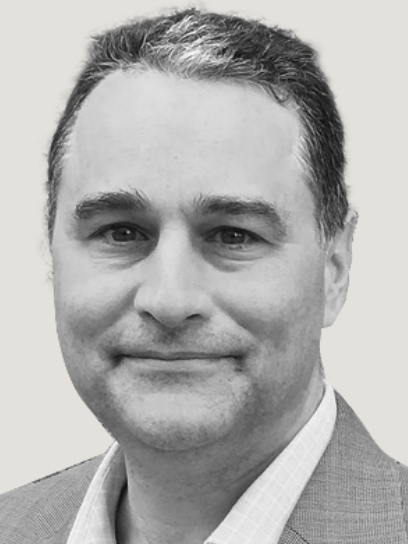 Stephane GautherSilexica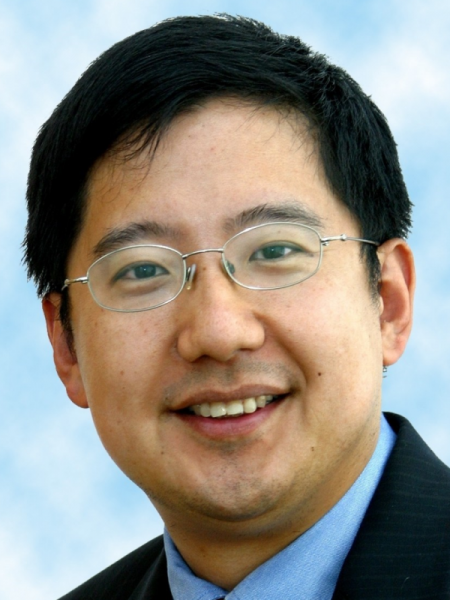 Charles FanMemVerge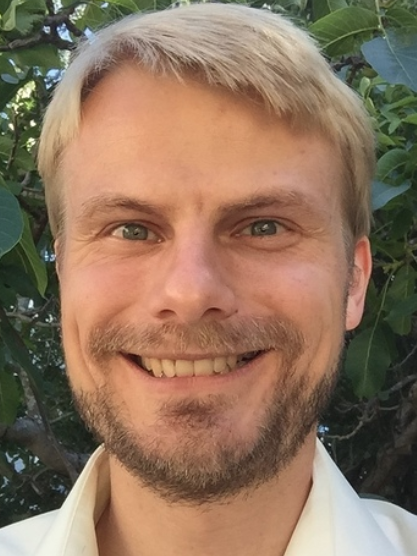 Alexander TsyplikhinGraphcore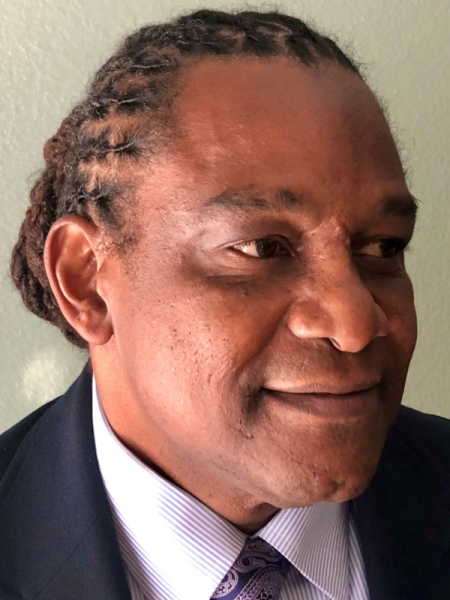 Daryl InnissOFS Fitel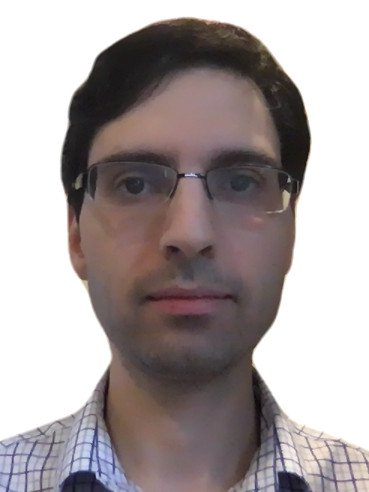 Gideon GoldmanInformatica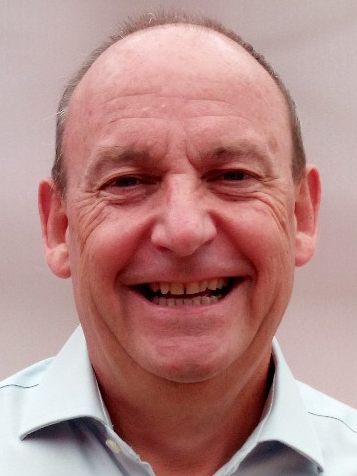 Jon AxonPackets2Disk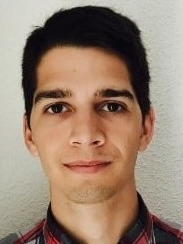 Francisco Girela LopesSeven Solutions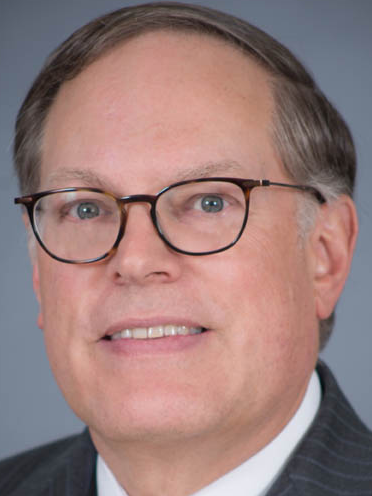 Dave WeberLenovo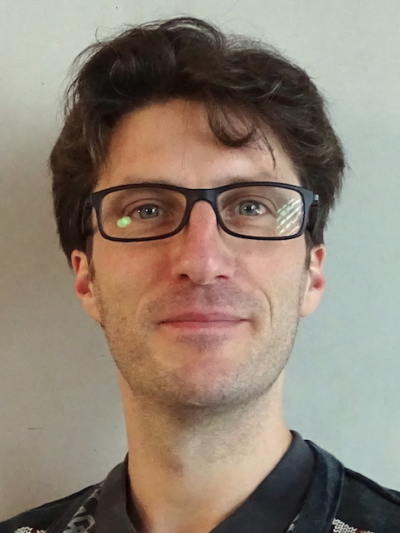 Hendrik EeckhautSigasi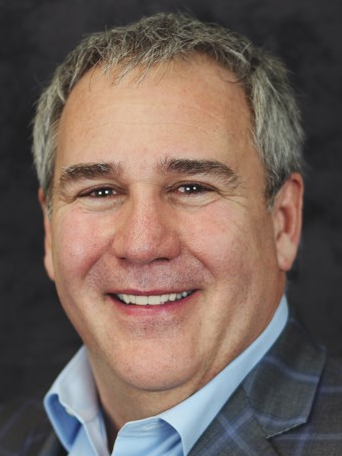 Costa HasapopoulosPavilion Data Systems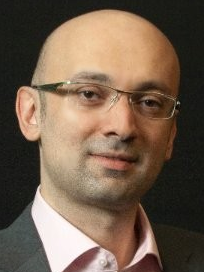 Areg AlimianKeysight Technologies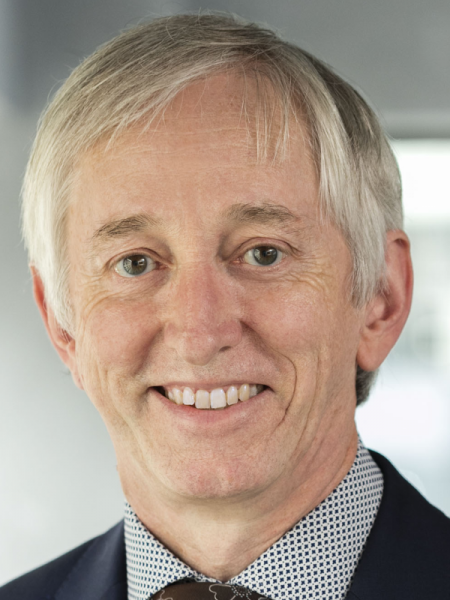 Glenn WrightKx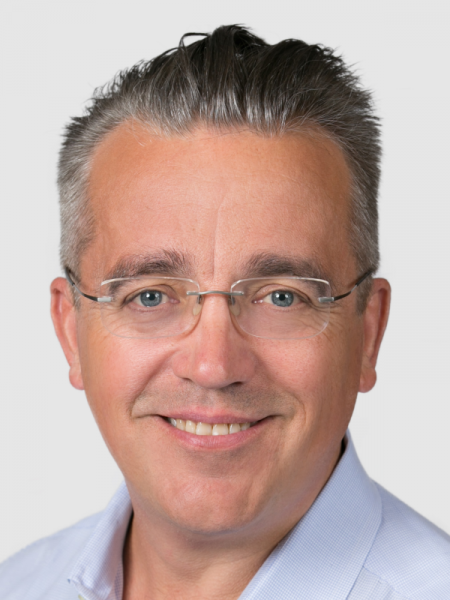 Phil TeeMoogsoft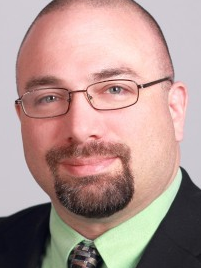 JDr. Joe LandmanHPE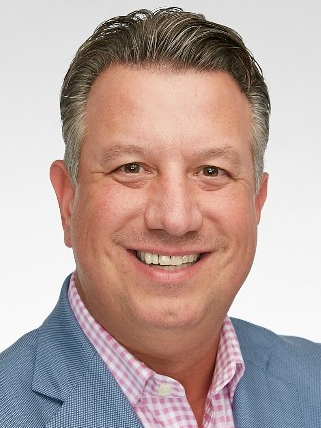 Jeff CachatHypertec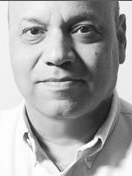 Seth FriedmanLiquid-Markets-Holdings